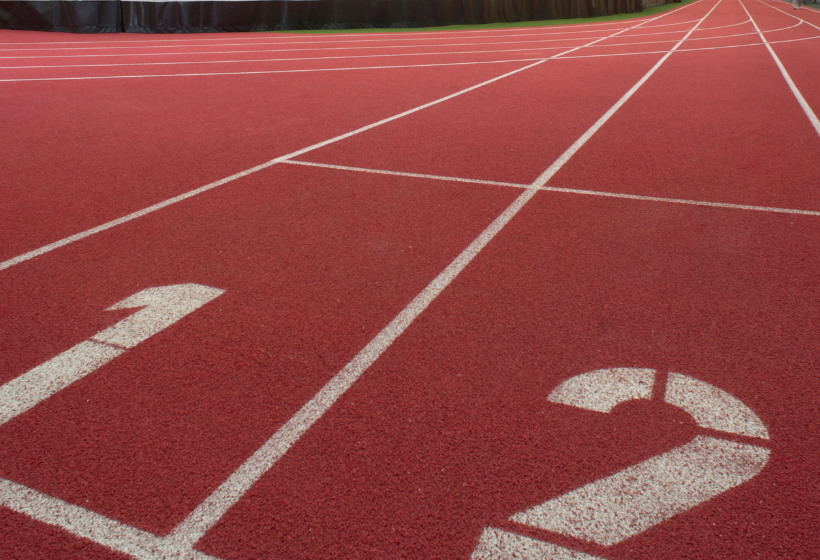 Running Tracks
Latex running tracks provide a great surface for performance and durability. American Recycling has aligned itself with leading industry manufacturers to provide the highest quality SB (styrene-butadiene) Latex. The springy surface is both fast and forgiving, making it a favorite among runners.
What's more, it's often permeable, enabling water to easily drain from the track. Color choices run from a basic black to a variety of colors to coordinate with athletic program/school palettes.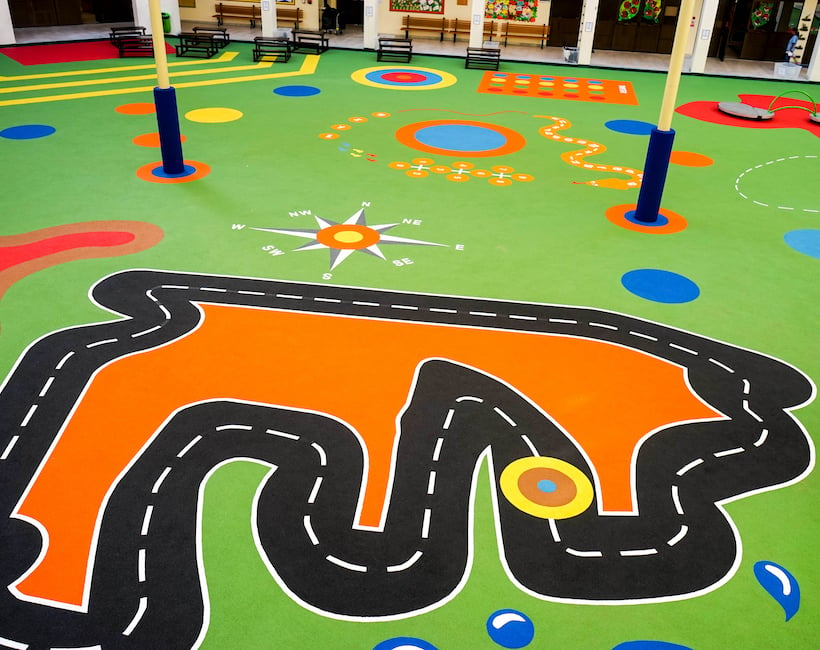 Playgrounds
As your trusted "One Stop Supplier", American Recycling can supply buffings, black granules, binder, and color granules for any size pour-in-place playground installation.
We have chosen the highest quality binders that give our customer's clients the best, and most consistent results. We offer a full range of aromatic and aliphatic binders. Our cushion buffings are cleaned and screened and come in a variety of mesh sizes. In addition to buffings, we also offer an alternative chunk cushion product made from industrial scrap rubber.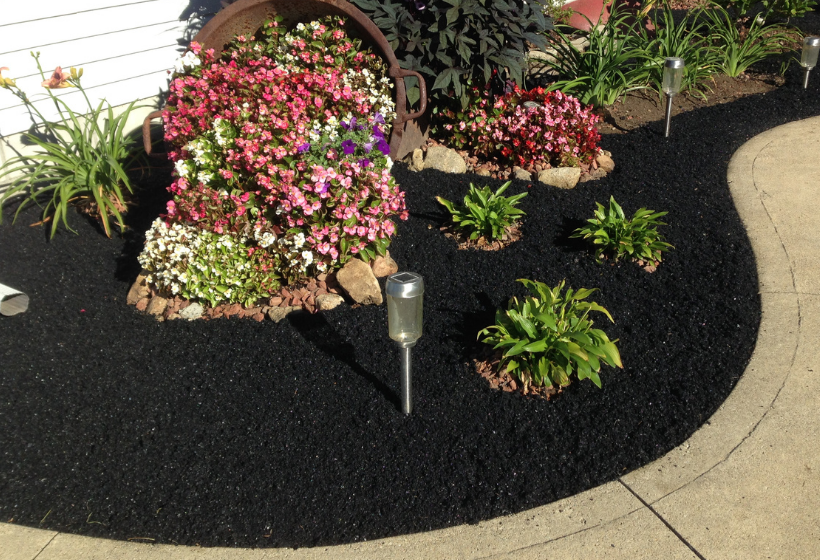 Landscapes
Our recycled rubber mulch is an excellent choice for residential and commercial applications that are looking for a low maintenance alternative to decorative stone, wood mulches, rock, and other types of ground covers.
PremARC™ Black Chunk is a low maintenance, cost effective alternative to seasonal wood mulch
PremARC™ Plus 4 Rubber Mulch is great for the environment! It creates the perfect insulation for your soil, allowing water and nutrients in, while keeping weeds out. Available in black as well as a wide range of colors
PremARC™ Colored Loose Fill is made from 100% recycled (non-tire) rubber that is a popular option for a low cost play area application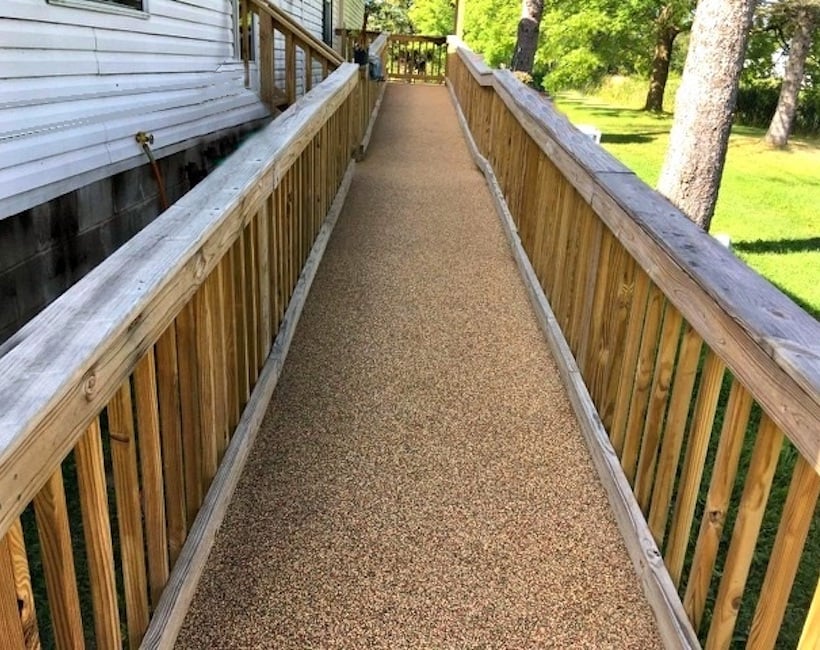 Decks, Ramps, and Patios
This poured-in-place rubber surface is an innovative way to rejuvenate cracked, or unsightly concrete. It is commonly installed over new or old concrete, wood, tile, brick, metal or even asphalt.
Premium TPV Colored Rubber Granules combined with aromatic or aliphatic binders, hand troweled to create a seamless rubber surface
The same rubber surface that is used in playground applications can be used to provide an anti–slip surface for a building entrance or wheelchair ramp
Non-slip, easy to maintain, and durable option for pool decks, water parks, fitness trails, patios, basements and more!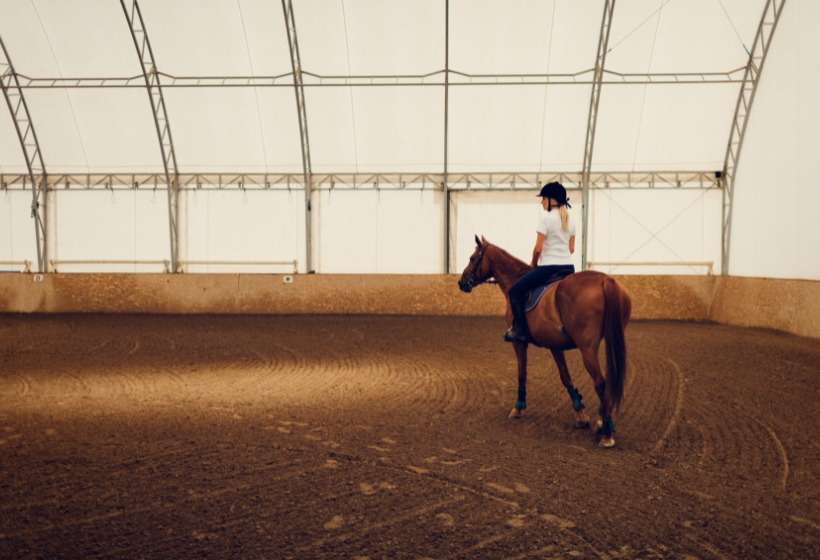 Equestrian Arena Footing
PremARC™ Arena Footing is a recycled industrial rubber, free of all contaminants. The rubber granules used for our footing material are the very same as those for professional athletes. It can be custom ground to fit your individual needs in order to match the product size to your specific discipline.
Shock absorbing to reduce the possibility of joint stress and injury
Keeps your arena in a state that emulates a freshly harrowed surface for hours longer
May increase the riding season as rubber does not freeze
Screened to remove harmful rubber dust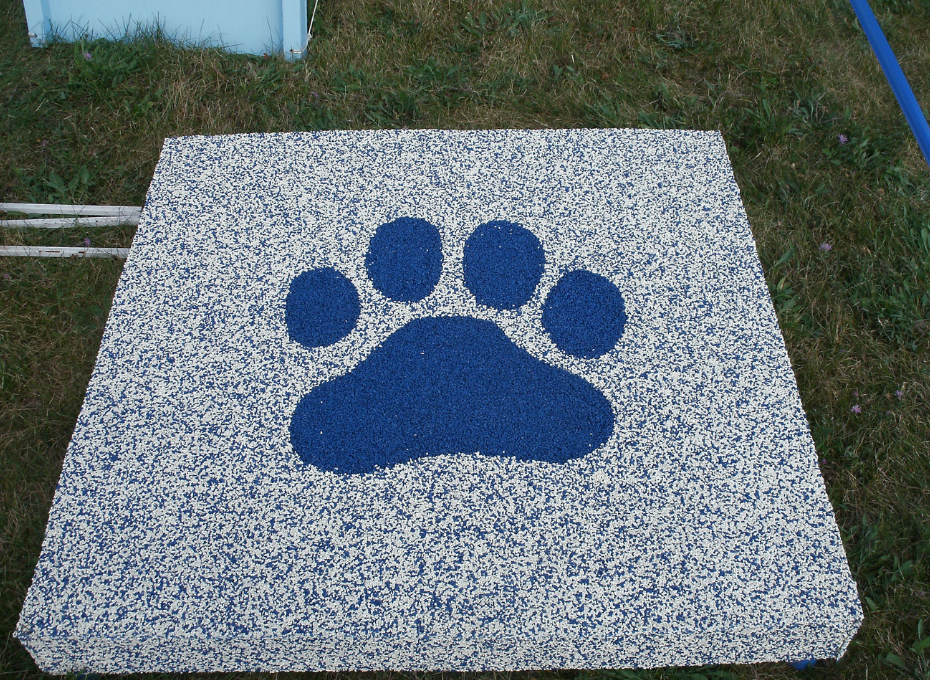 Dog Agility
American Recycling offers your canine athlete the same quality products that human athletes train on everyday. Depending on the application method of your choice, we have the highest quality agility materials that give your agility equipment the best results in a wide range of color options. We are the "Trusted One Stop Supplier", for the safety and traction of your agility equipment.
High-quality rubber granules and the binders needed for rubber surfacing on dog agility equipment.

A Fun Fact! The agility community prefers bright colors, such as bright yellow, blue & bright red.