WHY TPV Rubber?
Rosehill TPV Colored Rubber Granules use advanced chemistry to design the NEXT GENERATION of colored rubber granules. With the end user in mind, this proven alternative to current colored rubber options has quickly become the product of choice across the globe.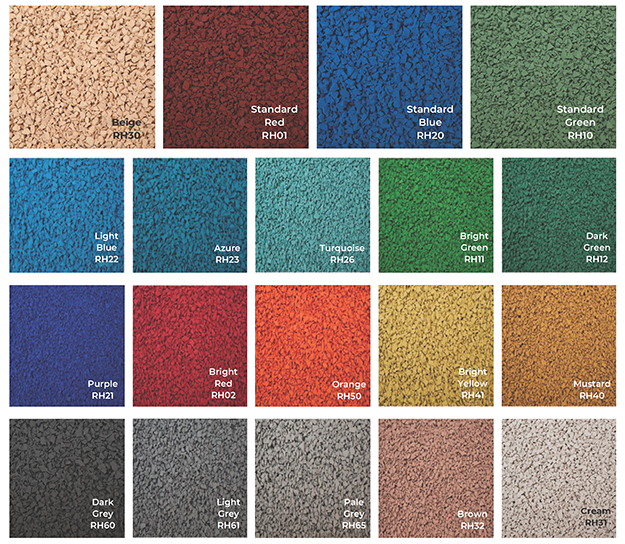 ROSEHILL TPV Color Chart
Want a PDF Download?
Click below to download.

We inventory full stocking levels of the standard size TPV granules (1-4mm). In the custom size .5 mm granules, we only inventory the top four standard colors . The remaining non-standard colors will require a minimum of 40 bag order and may have lead times of up to 6 weeks from order. The colors printed here are for guidance only.